Repair Café helps you fix it!
Learn to mend your broken items yourself with support from skilled volunteers.

Enjoy giving your things a new lease of life and appreciate them again.

Help reduce waste and stop things going to landfill
Llandrindod Repair Café has been running since June 2014, and was chosen by The Guardian as one of 17 top community projects from around the UK in their "Live Better" Community Project series.
The Repair Café idea began in Amsterdam in 2007 and has since been taken up all round the world.
Upcoming Repair Café dates
Saturday 10th March 2018 - 2:00pm to 5:00pm at Centre CELF
and on the second Saturday of every month throughout 2018 (Closed December and January).
More information
Download a copy of the Repair Cafe house rules

Visit the Llandrindod Repair Café pages on Facebook

Check out our photo archive on Flickr
---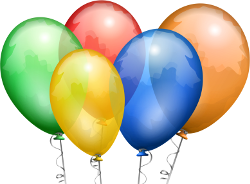 It was eight years ago that Martine Postma organised the very first Repair Café. On 18th October 2009, dozens of residents brought their broken items to a theatre in Amsterdam. Now there are 1,300 Repair Cafés in 33 countries, spread across six continents.
Help us celebrate by bringing along your items for repair on Saturday 14th October.
Our usual range of fixperts will be offering their services to help repair your broken stuff and to help you learn to fix it yourself!
Details
At the Repair Café on July 8th we handed over a load of tools that our generous visitors have donated over the past few months. Ian Jones from Tools for Self Reliance Cymru (second from right in the photo) also brought along a range of new gardening tools for sale made by the community organisations in Africa that they support. Also in the photo are a number of our regular "fixperts" who between them repair dozens of items at each Café.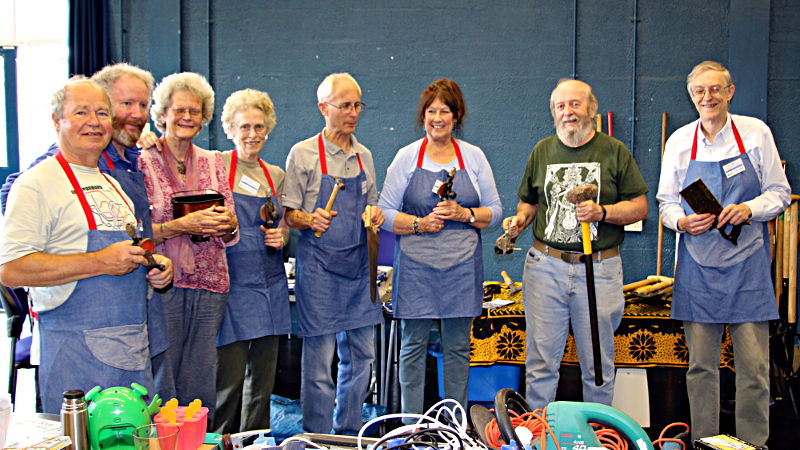 Details
Do you know anyone interested in setting up a Repair Cafe in their own area?
On the morning of Saturday 11th March we will be running a workshop session for people who want to learn from our experience of running the Llandrindod Repair Cafe.
For full details and to book a place visit the Repair Cafe Workshop page on Eventbrite. Places are limited and booking is essential.
Details
The Repair Cafe is now an Official Partner for Tools for Self Reliance Cymru
If you have tools or equipment lying unused in your shed, loft or garage now would be a great time to have a clear out and help support the work of Tools for Self Reliance Cymru.
Some tools and equipment are particularly in demand by community workshops in Africa. You can check this list of what it currently most wanted, but pretty much any tools or equipment will be accepted as long as they're in working order or repairable.
Bring your unwanted tools to the next Repair Cafe and we'll store them until we have a load which can be transported cost-effectively to their depot in Crickhowell.
Details