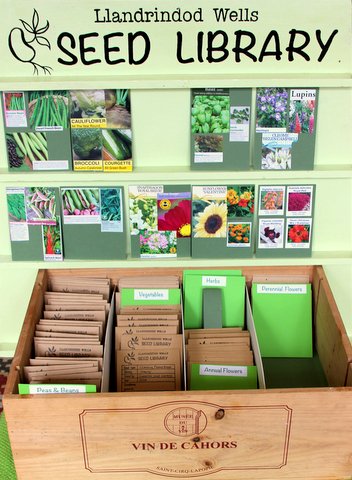 Local seeds to plant, save and share!
Incredible Edible Llandrindod has its own Seed Library. It's free to join and you can 'borrow' seed. All we ask is that at the end of the season you save some seed for yourself and some to replenish the library for next year or to grow in our community garden. In these unpredictable times the library can play an important part in food security, sustainability and self reliance for our local community.
Some crops are easy to harvest for seed and some have more specific requirements so we can provide guidance notes if you need them. We are registered with the
Wholesome Food Association
which means that we undertake to grow and process food using sustainable, non polluting methods as close as possible to those found in nature. If you aren't able to save seed then you can always make a donation towards next years seed.
See below for the latest seed list. There are lots of interesting varieties on offer from lettuce varieties, oriental mixed leaves, climbing french beans etc. If you would like to join the library and try some of the seed on offer then e-mail Catherine, our seed librarian, at
This email address is being protected from spambots. You need JavaScript enabled to view it.